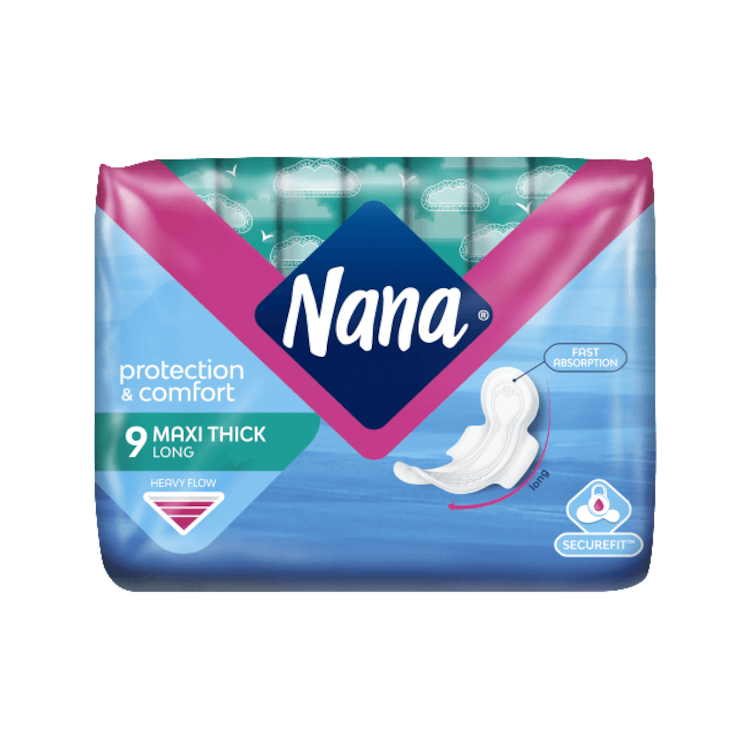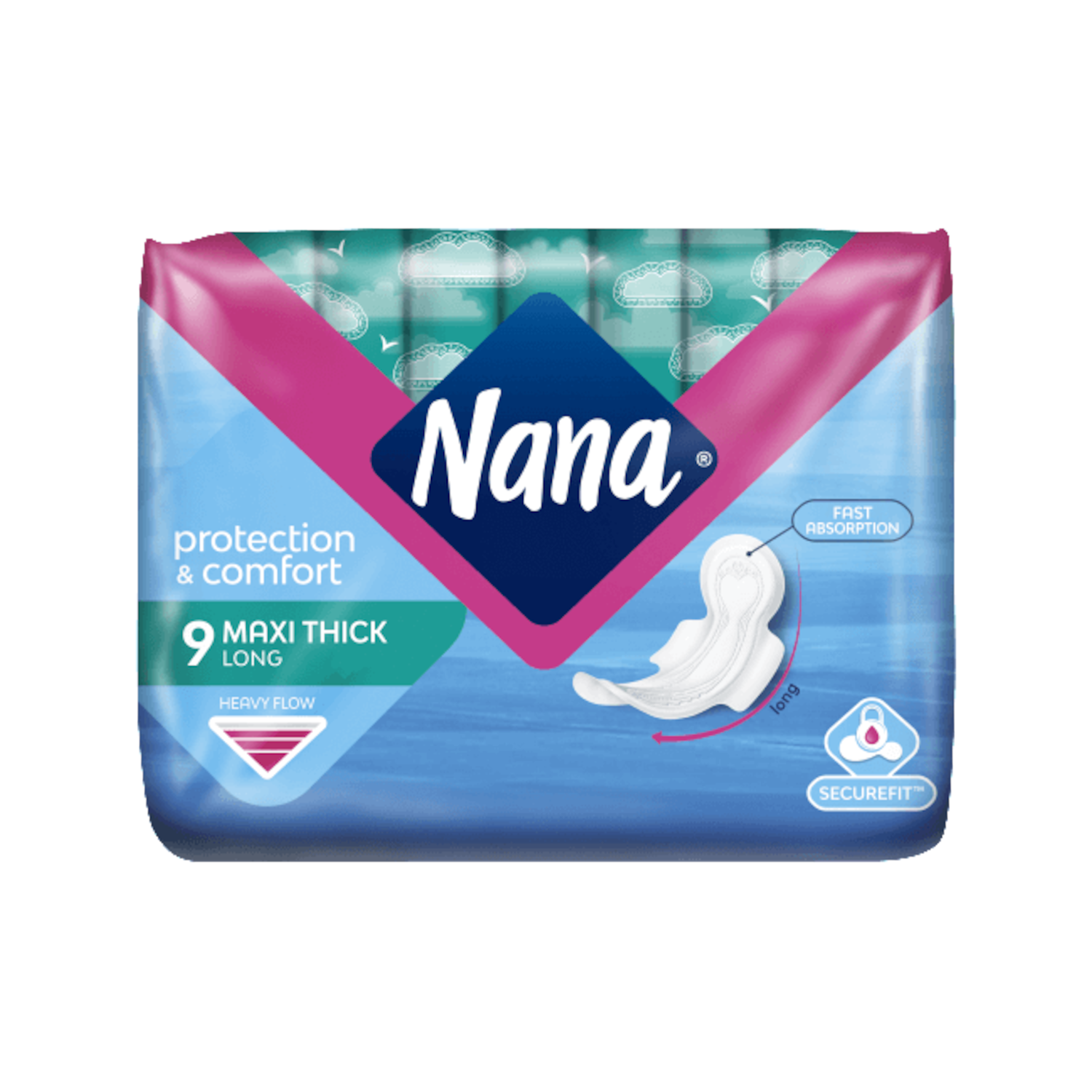 Maxi Long pads with wings
Nana Maxi Long pads are designed to give you both great comfort and incredible protection.
heavy flow
V-Flow meter
Every woman's flow is unique. So use our V-flow indicator to find your ideal towel. The higher the level of pink in the V, the more absorbent the towel.
SecureFit: Shaped front and back to fit your curves

Wings for extra confidence and security