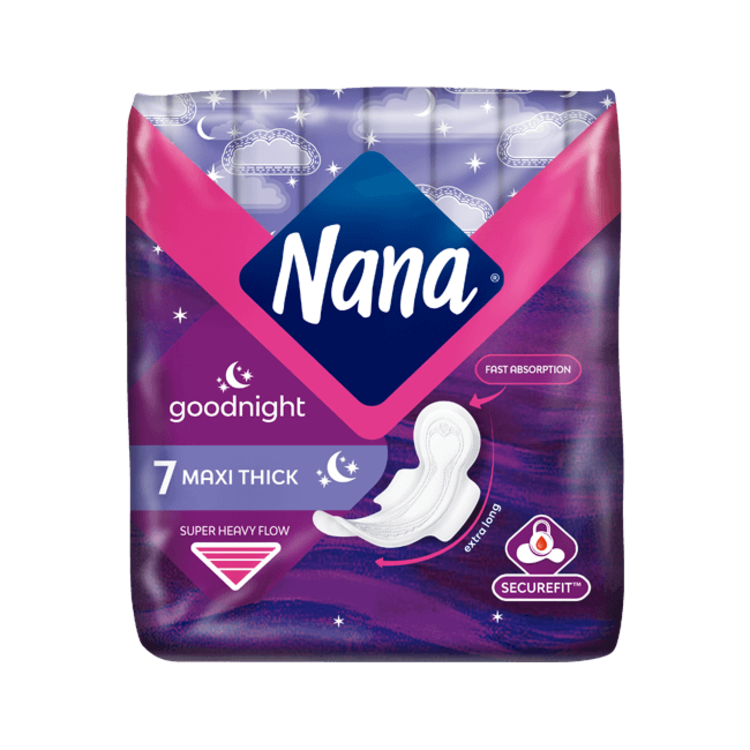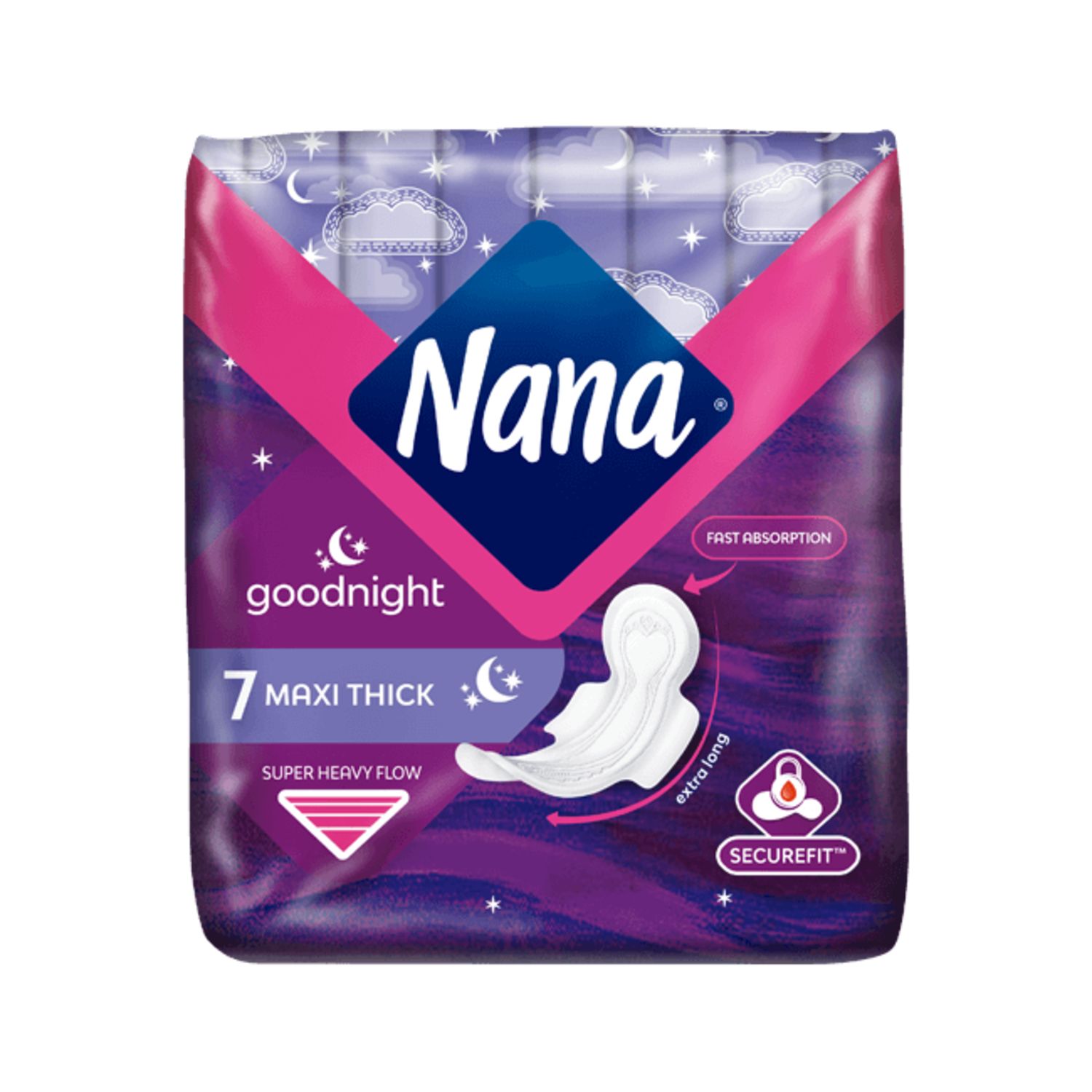 Maxi Goodnight pads with wings
Nana Maxi Goodnight with wings pads are designed to give you both great comfort and incredible protection so you can live life to the max. After all, extra thickness and lenghts means extra absorption and protection.
super-heavy flow
V-Flow meter
Every woman's flow is unique. So use our V-flow indicator to find your ideal towel. The higher the level of pink in the V, the more absorbent the towel.
Unique curve-hugging shape with anti-leak walls, a fast-absorption core and an all-around barrier
Wings for extra confidence and security