Dermatologically Tested Essity Hygiene and Health Products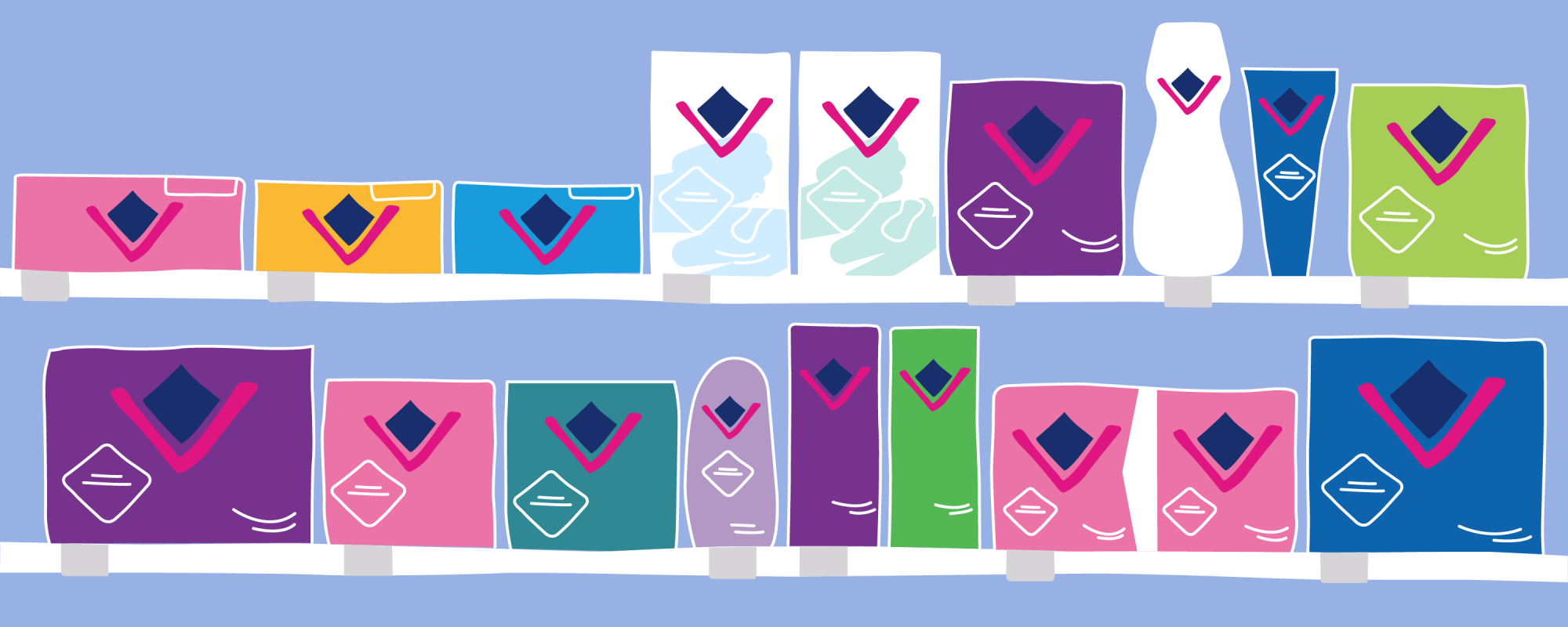 At Essity, the company that produces Nana towels and liners, we want women to be free, fearless and limitless. Therefore, we look at every aspect in our feminine products to make sure it provides you with ultimate comfort and zero worries. It all starts with production and making sure our products are dermatologically tested. What does this mean when it comes to most of our liners?
Dermatologically tested definition
The cosmetic and toiletries industry uses the expression "dermatologically tested" to imply that a products´ effect on skin has been tested in a particular way.
Consumers understand it to mean that the product has been subjected to a test regarding its effect on the human skin and that the results of these tests are that the product is gentle to the skin and is well tolerated (ECJ 2002, C-99/01).
There is, however, no recognized official definition of such a method. Therefore, each company using this claim defines the method by which they secure that the products fulfill the consumer interpretation of the claim. 
The Essity definition for "dermatologically tested" for feminine products:
In our absorbent hygiene products, dermatologically tested implies that all individual materials included in Essity absorbent hygiene products have been carefully
Selected
Assessed to be safe and kind to the skin
Manufactured under controlled conditions
Followed up through complaints procedures
So what does each factor mean? Here is a closer look:

All suppliers to Essity absorbent hygiene products must comply with strict requirements on product safety, quality, good hygienic conditions, traceability etc. defined in our Global Supplier Standard. Moreover, material specifications stating essential technical and chemical parameters are set up and agreed with the suppliers in Quality Agreements.


Assessed to be safe and kind to the skin
Essity Product Safety function assesses all individual materials that our products are made of in order to secure that they fulfil all legal requirements and are safe to use for their intended purposes. Our assessments include analysis of chemical impurities, toxicological test and human dermal safety studies (e.g. repeat insult patch tests) performed according to protocol agreed with Essity. All materials included in our absorbent hygiene products must have a valid product safety approval.


Manufactured under controlled conditions
A number of procedures are in place to secure the quality level of our products, controlled hygiene conditions and contamination prevention. The procedures describe how the production units for absorbent hygiene products work with Product Specifications, Raw Materials Monitoring, Production Hygiene, Handling of non-conforming products, Staff training and calibration, Machine validation, Test method validation, Calibration of apparatus, Complaint Handling etc., all in order to guarantee a high and even quality of our products.


Followed up through complaints procedures
A continuous follow-up of customer complaints combined with corrective action procedure is an important complement in controlling and ensuring the safety of the finished products.
We at Essity are always keen on updating our technologies to keep providing the best products with your comfort in mind. Do not hesitate to contact us if you still have any concerns regarding our dermatologically tested products.